Feature Films from Hollywood's biggest studios!
You'll find outstanding titles from dozens of studios, including the biggest names in Hollywood entertainment – with new titles added regularly!

CLIPSHOUT – Film Clips for Character Education
Your Criterion On-Demand subscription includes access to CLIPSHOUT – a library of short, fully licensed film clips from popular movies with thought-provoking guides. Each episode features three teacher guides with different character themes like Honesty, Cooperation, Respect, Teamwork and more!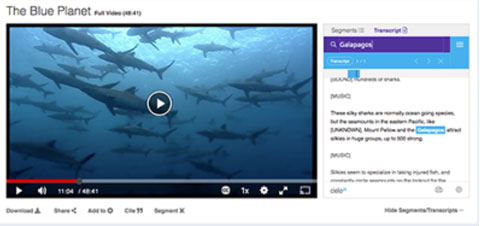 French Language & Subtitled Content
For French-language schools and FSL learners, most feature films on Criterion On-Demand are available with a French-language audio option. Additionally, most feature films on Criterion On-Demand offer the option to view a subtitled version of the film.
Easy Access & MARC Records
IP-authenticated access means your users can start watching without needing to remember passwords! Download and import MARC Records or title metadata into your existing library system.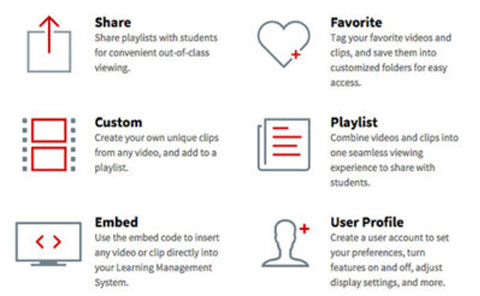 Integration
Already a subscriber to Learn360? Add the Criterion on Demand collection to your Learn360 library easily – one login, multiple amazing content libraries!
We Make It Super Easy


Using Learn360 is Easy! Incorporating video into the classroom or an assignment can be daunting, but not with Learn360
The interface and features are easy to use and intuitive
It's browser-based - No special software of hardward is needed
Downloadabe content makes bandwidth issues irrelevant
Help is just a phone call or live chat session away, if you need it
Integrating Learn360 is Easy!
Admins will love the flexibility and seamless integration options with leading discovery tools and learning management systems
Single sign-on, LDAP, and IP authentication
Seamless LTI integration
Autehnticated HTML embed code that allows direct access to videos
Customizable platform that includes home page features, account preferences, school branding,and the ability to build your own sliders.
Option to add your own custom content (such as videos of classes, school plays and sporting events, science fairs, etc..) or external video content from educational Web Channels
Exportable metadata that makes it possible to integrate Learn360 content within any system
Free MARC records for video, audio, or interactive content.